Welcome!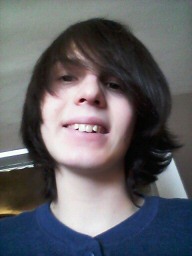 Caeh likes to experiment creatively in music, photography, graphic and app design, and more while trying to figure out what he wants to do in the next chapter of his life.
You can listen and download the full EP album Baby Stepz now, on his My Music page, released Feb 10, 2014.
Caeh released the thumping debut single from his forthcoming EP, The Knocking Dead, on October 28, 2013 worldwide.
"I have been expressing my feelings about some things in my life in my music for you all. Thanks for stopping by, please check out my royalty free photos designs on some cool merchandise at My Stuff page, enjoy!"
-Caeh
Other Hatcher Creations & Hobbies
| A | B | C | D | E |